Say Goodbye To Annoying Pet Hair!
We all love to pet our dog or cat but sometimes it gets annoying just because it eliminate loose hair and shedding around your home by simply petting our dog or cat. But we don't have to worry anymore. The pet brush gloves uses silicon bristles that catch and trap hair to the glove for good, keeping it off your floors, couches, and clothing.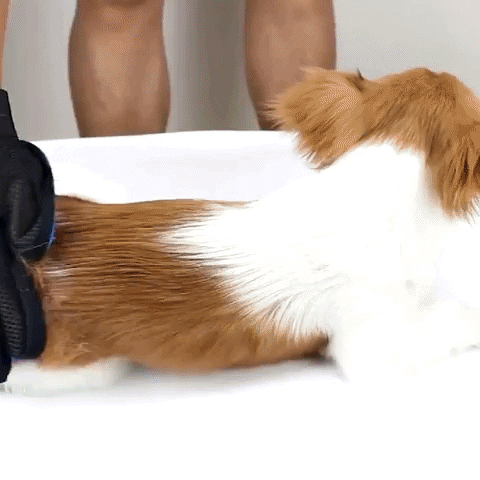 Benefits:
Saves time- Cuts your Deshedding time in HALF!
Grooms hard to reach places like their legs, tails or faces 
Keeps hair off your clothes and furniture 
Pet LOVES the feeling- Therapeutic for your furry friend
With warmer weather coming, that means more shedding. Our furry friend start to shed winter coat and shed more to cool down in the heat. This makes the Pet Brush Gloves must in Summers and Spring Season!
Easily remove the hair off the pet brush glove once you've finished by pulling from the palm and up to the fingers, this keeps excess hair in the garbage and off your clothes and furniture.
 Why you should purchase from Us?
100% Satisfaction Guarantee
Safe payments via Paypal
Free Shipping
High Quality Products
24/7 Customer Support
Don't like it? We'll be sad, but we'll take it back. 
Refunds are 100% Guaranteed.
CLICK THE 

"BUY IT NOW" 

BUTTON TO GIVE YOUR FURRY FRIEND A THERAPEUTIC!